Inspiring our students towards a more sustainable future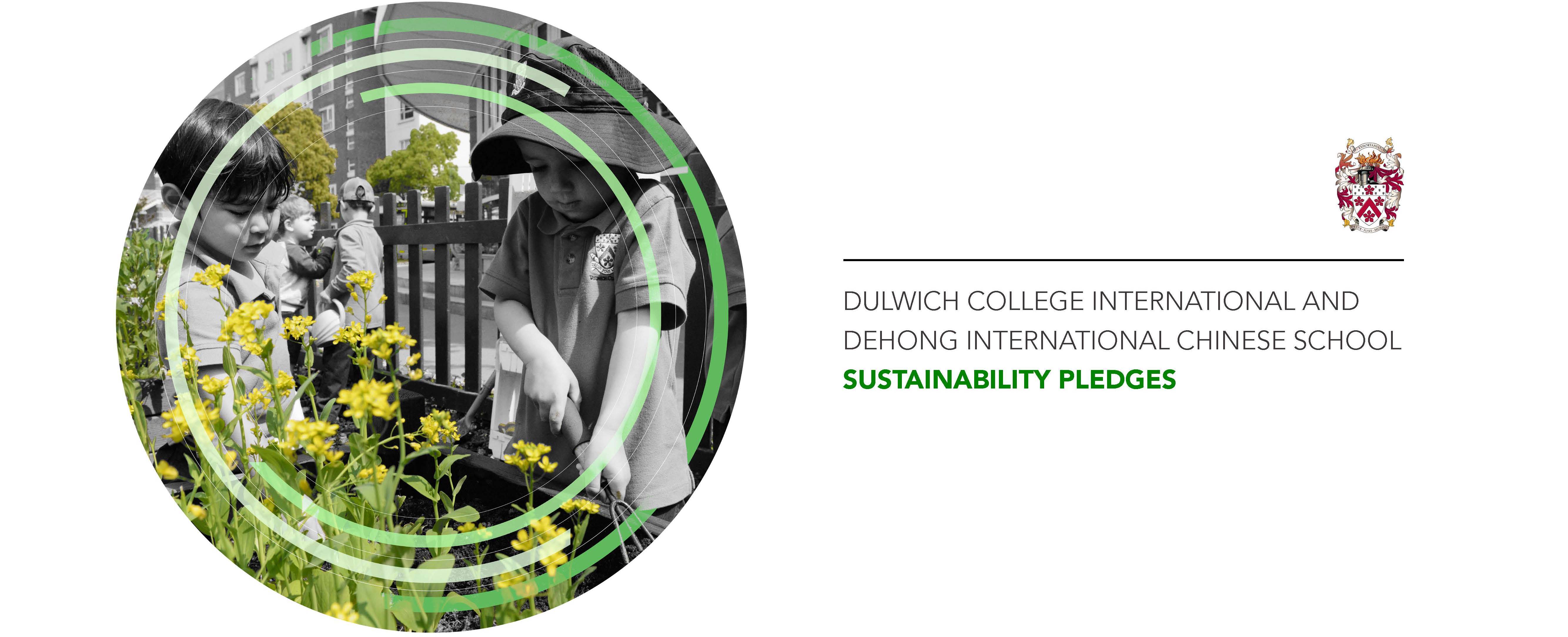 Our Mission
At Dulwich College International, we have a unique responsibility to educate our students and our community about caring for the planet on which we all rely and which our children and grandchildren will inherit. Our relationship with the natural world not only sets an important example for our students but it also reflects our core values. We believe that we have a responsibility to equip our students with the scientific evidence and critical thinking skills required to inform their own decisions, and to empower them to take action to support the environment.
Since Dulwich College International's inception in 2003, our schools have developed many unique and pioneering capabilities, not only in the academics but also in many other areas associated with the provision of a holistic education, including community and environmental action. Where our first 10 years were associated with local action within our schools in support of the environment, the last 5 have witnessed a rapid increase in our activity across the group, enabling action to be taken at scale. We can, and will, build upon this by leveraging the scale of our network to help each other share and implement new sustainability initiatives.
We believe that we do have the power to make change happen through educating our students and that we, as an organization hosted by and within local communities, have a social responsibility to act. We must set an example for our students and inspire others, within and beyond our school boundaries. Our message is that we can all do something - just one small action such as switching off lights, closing doors or reducing print materials, if repeated by many people, can have an enormous impact.
Our Progress
As we look to the future for our students and family of schools, we believe that we can use our unique position to help drive change at an ever-increasing scale. We have made huge progress over the last few years, not only in our school operations but crucially in providing our students with opportunities to engage with sustainability themes, and understand how to confront the challenges resulting from human activity. We will continue to provide our students with exciting opportunities across our network such as the annual Eco Explorers Camp. We will also continue to focus on enhancing student wellbeing by making smart design decisions both in the classroom and in building natural outdoor learning environments, and will continue to support them in their efforts to decrease resource usage in their schools.
We have made significant headway, in no small part due to initiatives led by students, in areas such as reducing the amount of plastic bottle packaging sold in our cafes by over 50% in the last few years. Other highlights include Dulwich College Shanghai Puxi taking steps to completely remove plastic straws and takeaway cups on campus, and Dulwich College (Singapore) committing to 100% carbon neutral electricity - but we can and will do more. We will also continue to seek and expand on opportunities to engage with our local communities, whether becoming involved in local cleanup activities that our schools regularly participate in, or sharing our environmental knowledge with local schools, and we will build upon the eco-awards that many of our schools have already gained by sharing knowledge and encouraging others to do the same. We will also continue to look for opportunities to satisfy our students' desire to have sustainability better integrated in the curriculum.
In all that we do, we believe that students come first and that this commitment extends to ensuring we equip them with the skills and knowledge to act responsibly now, and go on to become the world's future global sustainability leaders.